Feedforward App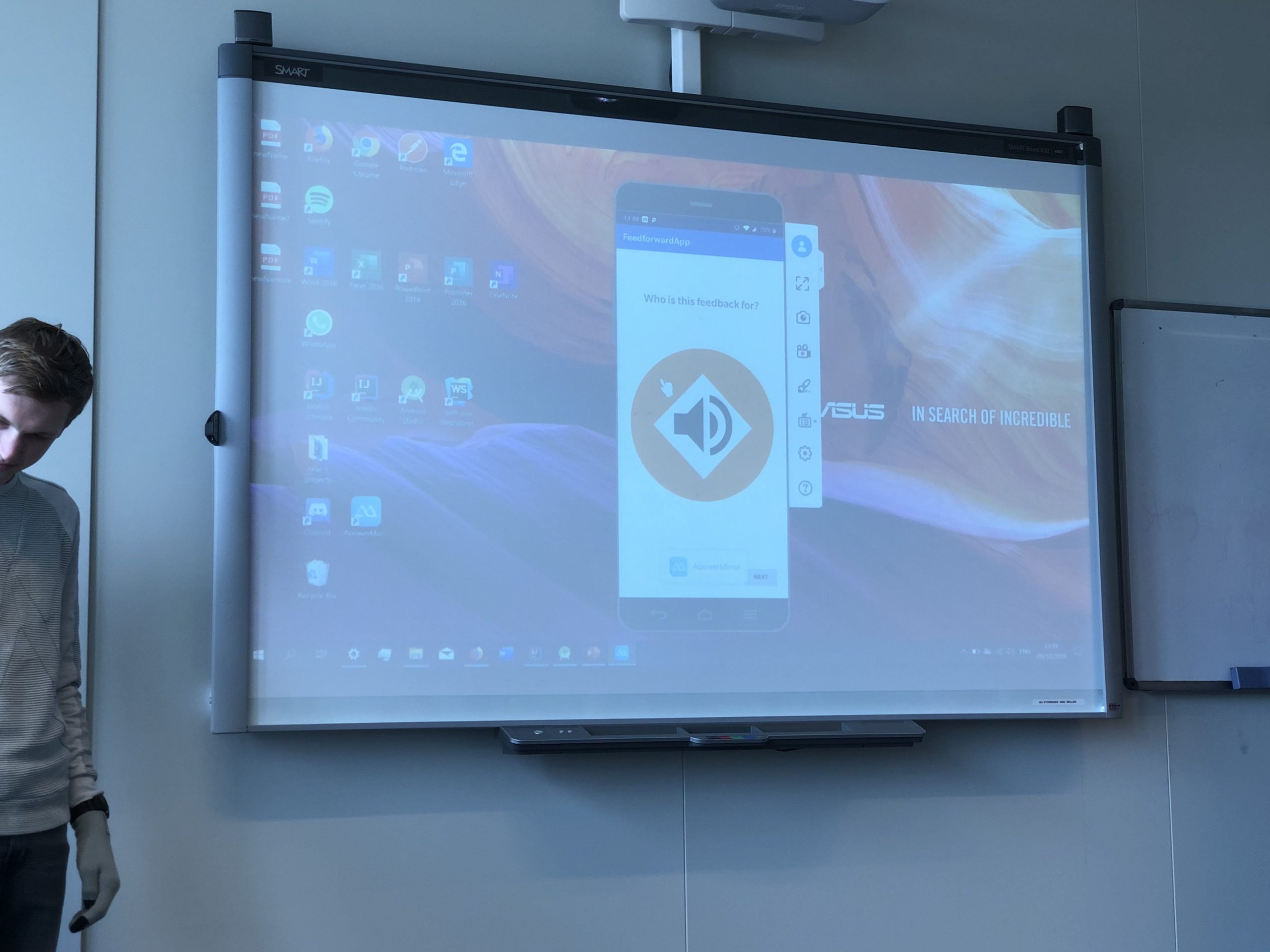 Feedforward App
Deventer, february 2020. A new project started in the autumn of 2019. Forwardion. Forwardion is an app that is linked to a platform that is suitable for programmatic assessments.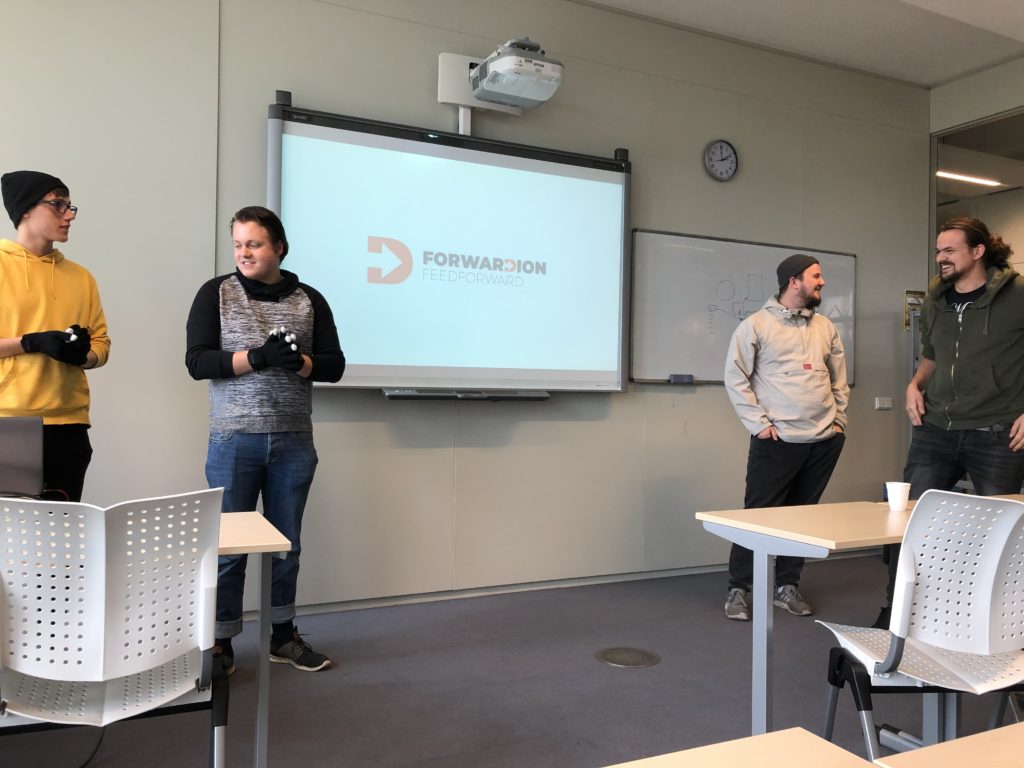 With the forwardion app it is possible to 'shoot' spoken feedback directly into the portfolio. The spoken feedback is converted to text by a 'speech to text' converter. Because a lot of information is lost in this process, the feedback is also stored as a sound clip in the portfolio.
The students of Saxion University of Applied Sciences have presented the first prototypes. Five different prototypes of which the best ideas are put into production. Students can see in almost real time on the dashboard what feedback they receive during the learning process.