10-11-17
First results of students looking at the relation between presence and weather (data science students)>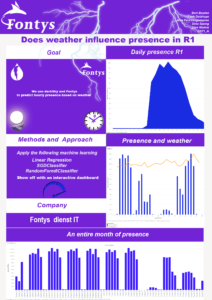 10-11-17
Looking back at the Dutch Education days (dé Onderwijsdagen #owd17), november 7 and 8 2017 Rotterdam.  Rens van der Vorst en Roel Smabers  present the progress in the Quantifiedstudent.nl initiative.

8-11-17
Great quantified student performance in Manchester. The tour is on! Audience reacts on intimate questions (anal exam, anyone?)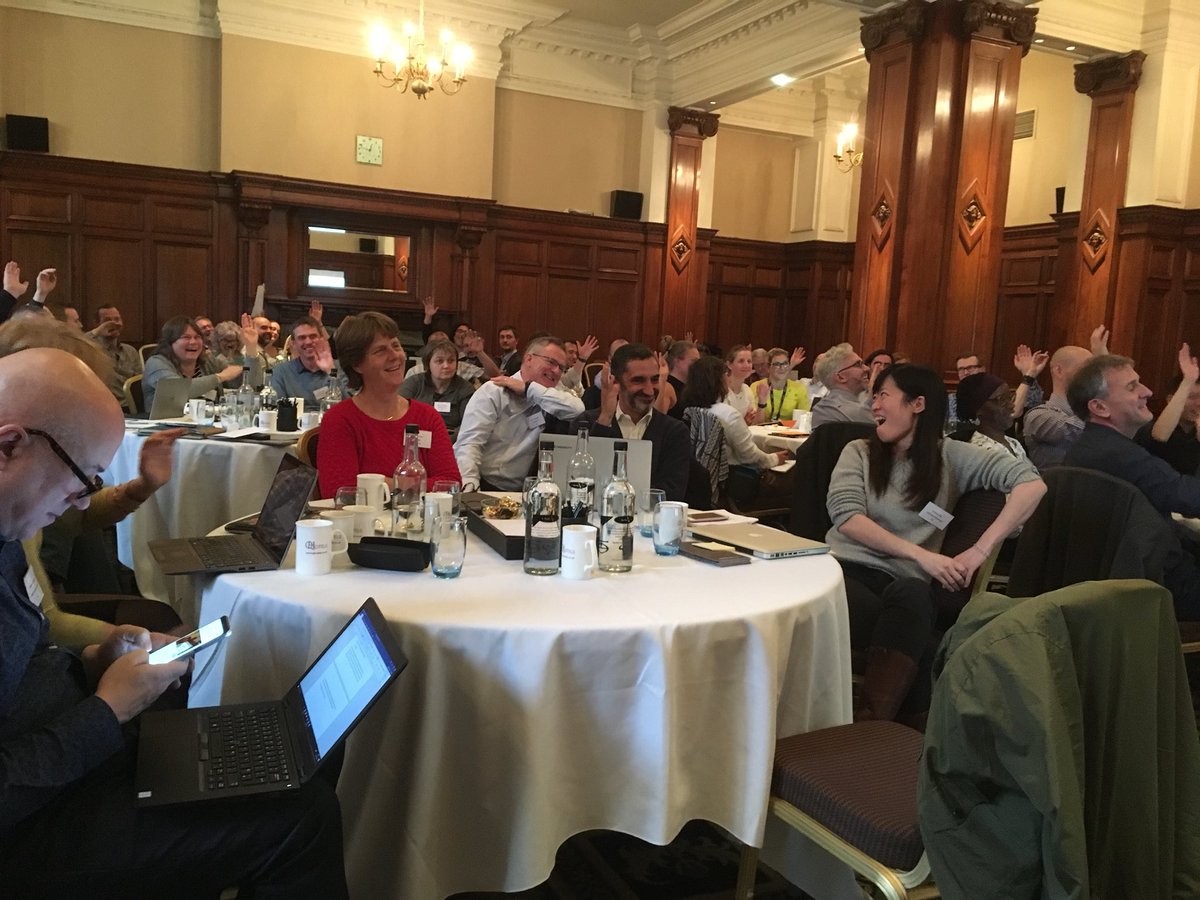 6-11-17
A succesfull presentation in Philadelphia. Made some new friends. We were especially impressed by Forecast, the Quantified Student Tool of Purdue.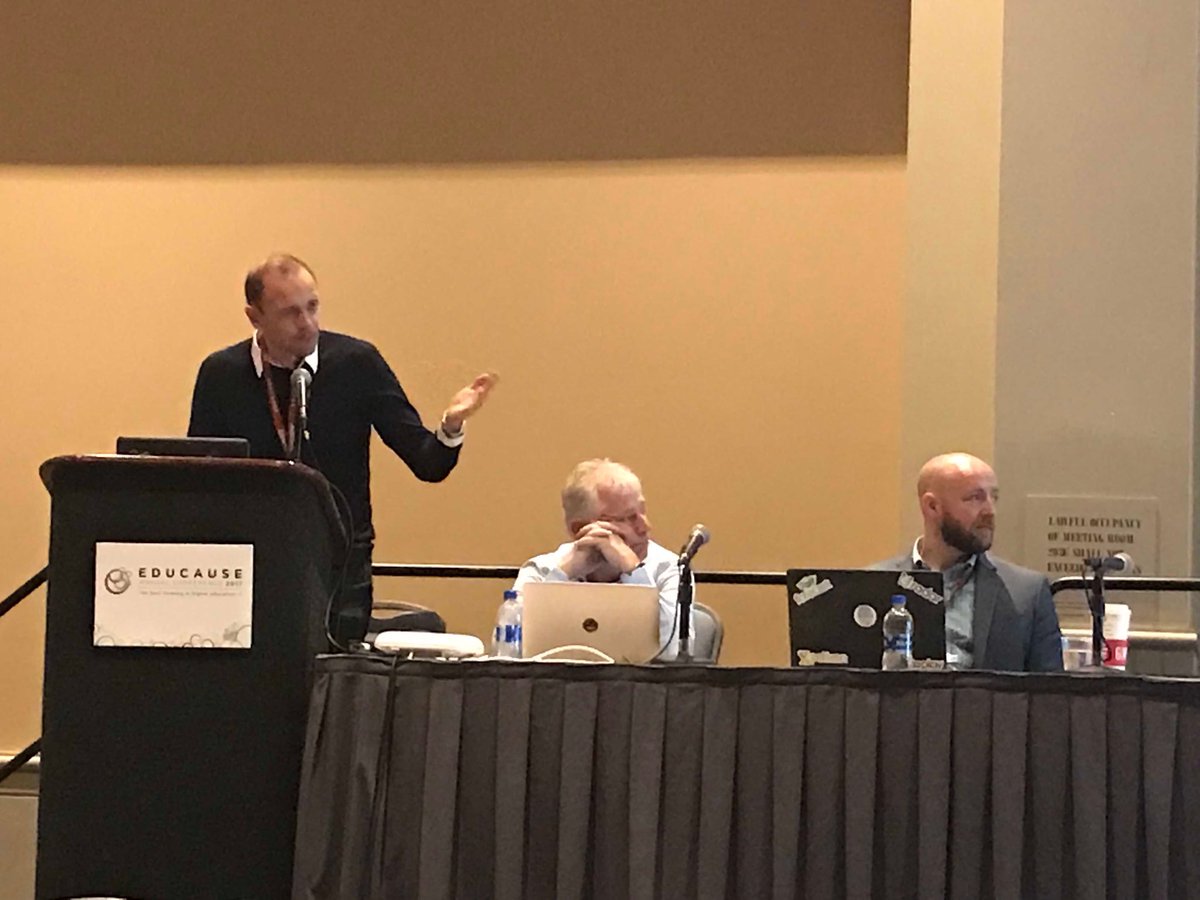 27-10-17
Quantified Student is going on tour:
– November 3th – Philadelphia
– November 7th – Manchester
– November 8 th – Rotterdam
24-10-17
Great News: We will hold our annual conference on january 11th at Fontys University. Already a great program. Already an exclusive event. More to be announced soon!
17-10-17
Annual Educause Conference in Philadelphia US. Presentation by Rens van der Vorst, Roel Smabers and Bas Aalpoel
25-9-17
Another article about Experience Sampling. Also in Dutch.
21-9-17
Article about Smarter Phones & Happier People. Does Experience Sampling help you get positive thoughts? (Dutch)
7-9-17
Two students from applied psychology are starting their final thesis on Quantified Student Projects. More information under programm 5.
1-9-17
Holiday is over. Here we go again. 72 Data Scientist are ready for new projects. One of these projects will be the relation between Quantified Students and buildings (see picture below, and learn that I need a new phone!).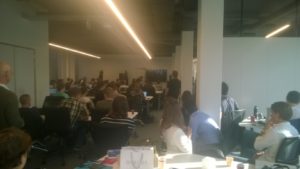 1-7-17
Rens van der Vorst (Fontys) & Roel Smabers (Parantion) are 3 years after the  'wireless is more' presentation on the Educause in 2014 in Orlando, again selected to hold a presentation during the annual Educause conference 2017 in Philadelphia on the Quantifiedstudent project.
Congratulations! Your proposal, "Building A Runkeeper App for Studying: The Quantified Student," was accepted as a presentation for the EDUCAUSE 2017 Annual Conference. Your session will take place on Friday, November 3, 2017 from 9:10 AM to 10:00 AM at the Pennsylvania Convention Center in Philadelphia, Pennsylvania.
22-6-17
Student Lisette Penterman did a thesis in which she tried to find soft constraints for scheduling by looking at the wireless data of students.
More results here.
20-6-17
Presentation @ HP Reimagine Event in NBC in Nieuwegein on Quantified Students an IoT.
12-6-17
Presentation at Umea University. Can Umea (Sweden) help built their own Quantified Prototype?
7-6-17
Presentation at EUNIS – conference on Quantified Student for a enthousiastic crowd. Unfortunately just lost Paper of the Year Award.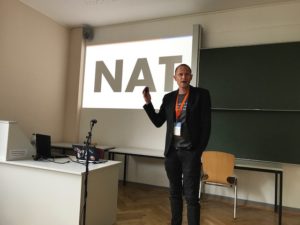 1-6-17
Update on the 4th project. The Quantified medical student. Dashboards for the individual.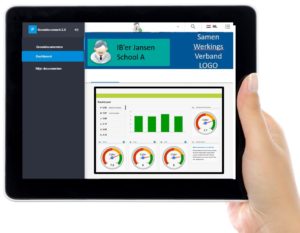 18-5-17
And the winner is… Quantified Student:
3-5-17
The relationship between predicting marriage – happiness and the quantified student program (finding a improper linear model for study success).
Find out here.
SIMPLE LINEAR MODELS and THE QS PROGRAM
1-5-17
Should universities be designed like casinos? And what has the Quantified Student Program to do with that?
Find out here.
SMART BUILDINGS and QS Program
26-4-17
Quantified Student Program is on the schedule of the EUNIS – conference at june 9th in Munster. It is also running for best paper.
Welcome to quantifiedstudent.nl. A community in which we explore the possibilities to improve study success by using data. More…
6-4-17
Here is Jisc building an App for study results. Check it out, it could be complementary to our work.
Here are download of  versions with demo login:
(Android) https://play.google.com/store/apps/details?id=com.studygoal.jisc&hl=en_GB
(IOS) https://itunes.apple.com/ca/app/study-goal/id1187626482?mt=8
31-3-17
Yes, we kicked of the Fontys Open Data Initiative. We are going to measure WIFI data of 6000m2 and much more, and feed it to the quantified student community.
9-3-17
Talked To Ume – University (Sweden). Decided to find out if we can do an inspiration workshop in the spring
9-3-17
A presentation by Jisc about Learning Analytics and part about a student app:
26-2-17
Demonstration of Dashboards by students based on Fitbits, looking good!
14-2-17
SurfWireless (Ifinity) is dropping by to look at Quantified Student Options
12-2-17
Talks with UME University to do a QS – project in Sweden.
10-02-2017
Proposal of KPN to deliver new data using MapIq will be presented on Feb 20 at Fontys. Hopefully this will lead to a succesfull proof of concept.
27-1-17
Cisco CMX (Wifi) is now working. Students can use API's to access WIFI Data.
09-01-16
A proposal for the Annual Educause conference was submitted, also for the Annual EUNIS conference a paper (eunis_2017_QS) was drafted to enter the competition.
30-11-16
8 dec. the annual QS conference 2016. Program is complete! Registration and info: QS Annual Conference 2016
31-10-16
Check out this initiative in collecting, finding and advicing in studypatterns by Purdue.
https://www.studypattern.org/web/#/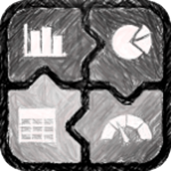 6-10-16
Joris van den Dries conducted an investigation into the Microsoft Band. Can you find your personal Cup A Soup Moment?  Read more about it here.
5-10-16
Yesterday we had the Big Data Kick Off at Seats2Meet organized by Fontys Lecturers. Some exciting Data projects were pitched. Among them was the Quantified Student Programm.
12-9-2016
On Wednesday 6 excited students in Data Science will start collecting data to see if they can predict study succes and use the prediction model for personalized recommendations.
The project is monitored by Gerard Schouten (Professor in Big data) and the quantified student community will act as its principal client.
01-09-2016
SAVE THE DATE: Quantified Student Annual Conference 8 December 2016. More info: QS Annual Conference 2016
Jun 29th 2016
MyRhytm. An App that tries to find your ideal rhytm for studying.. Read more..
Jun 27th 2016
Students presented the first results for Runtracker Apps for students. The next few weeks we will  present to you the different ideas. Starting with an App that tracks the time you are investing in your study: Pomagisto. Read more….
May 27th 2016
One of the prototypes of our students:
Let's say that there is a relation between your reaction – speed and your study results. Let's also say that there is a relation between the quality of your sleep and your reaction speed (and as a result your study results).
So, if we combine these data than
So if we do a test, like recognize your girlfriend and click on here we now your reaction speed. If we combine this with your sleeping patterns, we can start advising you.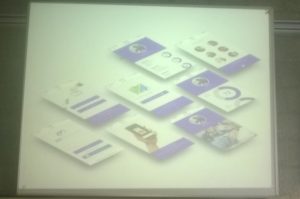 April 22th 2016
A dashboard by delta students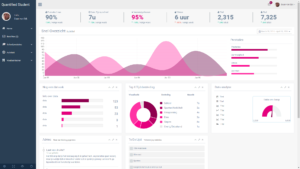 April 14th 2016
Last week we saw the first ideas of the students. Great ideas… in 2 weeks the will pitch concrete ideas.
April 10th 2016
The privacy – disclaimer is ready and the first ones are signed by students.
March 24th 2016
In Hongkong elderly people that live alone regularly have a check-up. They do all kind of tests and 3 hours later they get actionable advice that helps them to live alone longer. Can you do the same for students? Can you do a Study Check Up? And give a student actionable advice that helps in their study performance?
@Fontys we are planning a Xplorelab to find an answer to this question.
March 20th 2016
Nice article about the benefits of the Quantified
Link
March 11th 2016
Kickoff!
80 student Mobile Learning and 4 Students Commercial Economy are going to build prototypes for a Studybehavior App.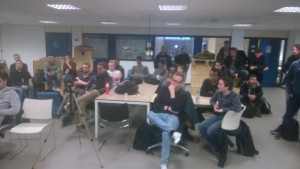 March 9th 2016
Ruling from the Dutch Privacy Authority on tracking health data from employees. Data Protection Authority says no!
The article (dutch)
Reaction of Joost of the Quantified Self Institute (English)
February 26th 2016
CONCENTRATION MEASUREMENT
Can we determine when your concentration level is ideal for
studying? And when it is better to stop a take a break. Can we determine cup-a-soup moments? Students Wesley and Joris are trying to find the answers!
February 22th 2016
Measuring Brainwaves & Attention (does it work??)
February 18th 2016
Nice visualisation from Marketplace.
February 15th 2016
Interesting experiments with fitbits – tracking masturbation.
February 15th 2016
Okay, so we have a Christian with MANDATORY fitbits, but they will not track sex.
Man, a lot of bad jokes in this item 🙂
January 18th 2016
Today we filled out our application for presenting a session on Educause Anaheim 2016.  In june we will know if we get an invitation.
January 11th 2016
Okay, first entry. Just before Christmas I got a fitbit. It monitors sleep, steps, heartrate and climbing stairs. This morning I arrived at work and I forgot to wear the fitbit. For a short moment I was thinking about riding the elevator, because there was no fitbit to register my stair climbing. Than I realized I have to take the stairs because it is healthy, not because I have a fitbit.
Damn, I think the thing works.
More about the Quantified Student Community:
Quantifiedstudent.nl is a community that is exploring if it is possible to enhance study succes by collecting data about student behavior and feeding that information back to the student.
In this community we talk, we collect articles and papers and – most importantly – we do projects. Our current projects are: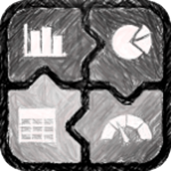 A STUDYBEHAVIOR APP (First results)
Can we built a runtracker app for study behavior? In this project groups of students in a mobile learning lab are  building prototypes with the goal of giving feedback to students about their studybehavior (sleep, excercise, on campustime, online, offline, etc..). More…
CONCENTRATION MEASUREMENT (First results)
Can we determine when your concentration level is ideal for
studying? And when it is better to stop a take a break. Can we determine cup-a-soup moments? Students Wesley and Joris are using biomedical information to try and and find the answers!
More…
COLLECTING RAW DATA (started)
If we collect biomedical data from a large group of students? If we add temperature, dust, light, weather, location and so on. What can we learn from this data and how can we use it to enhance study performance?
More…
QUANTIFIED MEDIC STUDENT (started)
In the Netherlands, several (medical) educational institutes use the Scorion medical e-portfolio. This portfolio measures most of the study activities by the forms and variables students have to fill out during their programm.  In this project, we specificly have asked medical studies to look at their data an formulate the questions that can tell us anything about studysucces. What does all their data tell them? More…